Skin Pro Lori Signature Services
Includes a combo of different techniques and tools to bring your skin to its optimum health.
Book Now
Call Now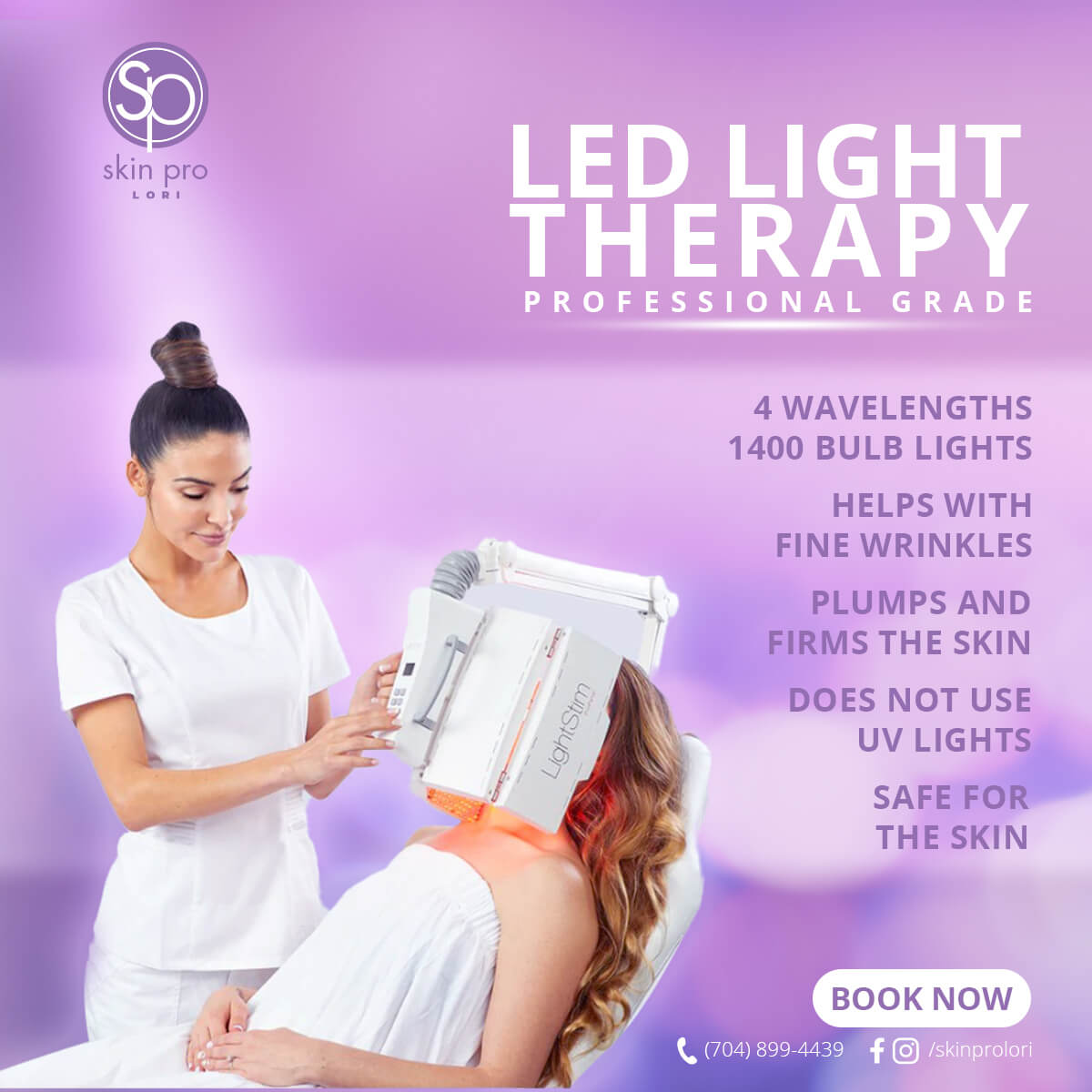 What is LED light therapy?
LED (light-emitting diode) light therapy is a non-invasive treatment that enters the skin's layers to improve the skin. In the 1990s, NASA began studying LED's effects in promoting wound healing in astronauts by helping cells and tissues grow.
How does it work?
Red light is used to treat the outermost layer of skin, otherwise known as the epidermis. It is thought that when this layer of skin absorbs infrared light, the fibroblast cells that are responsible for the production of collagen proteins are then stimulated. The increase in collagen production can make the skin look smoother, which can mitigate the appearance of fine lines and wrinkles
How long does it take for LED light therapy to work?
To see significant benefits, you typically need to have a series of in-office treatments. You may need a treatment each week for about a month. Then you might need maintenance treatments every month or every few months. After just one treatment you will notice your skin has a healthy glow and looks more plump and hydrated. 
Who should not have LED light therapy?
LED light therapy isn't appropriate for everyone, including people who
take certain medications that increase their sensitivity to sunlight, or have epilepsy or seizures that can be caused by bright lights. 
What happens before LED light therapy?
Before an in-office or at-home treatment, you need to have a clean, makeup-free face. At a spa or dermatologist's office, you might receive additional treatments before LED light therapy, such as a facial. Wear dark safety goggles to protect your eyes from the bright lights.
What is the recovery time after LED light therapy?
There isn't any recovery time for LED light therapy. 
What are the risks of LED light therapy?
LED light therapy is a safe, relatively risk-free treatment.
Who can recieve a treatment?
People with any skin type and color can use LED li
What happens during in-office LED light therapy?
After putting on your goggles, lie on your back as your healthcare provider places the LED light therapy device above your face. Lie still during the entire treatment as the device works. During treatment, you might feel some warmth but no discomfort. The treatment usually lasts from 20-30 minutes.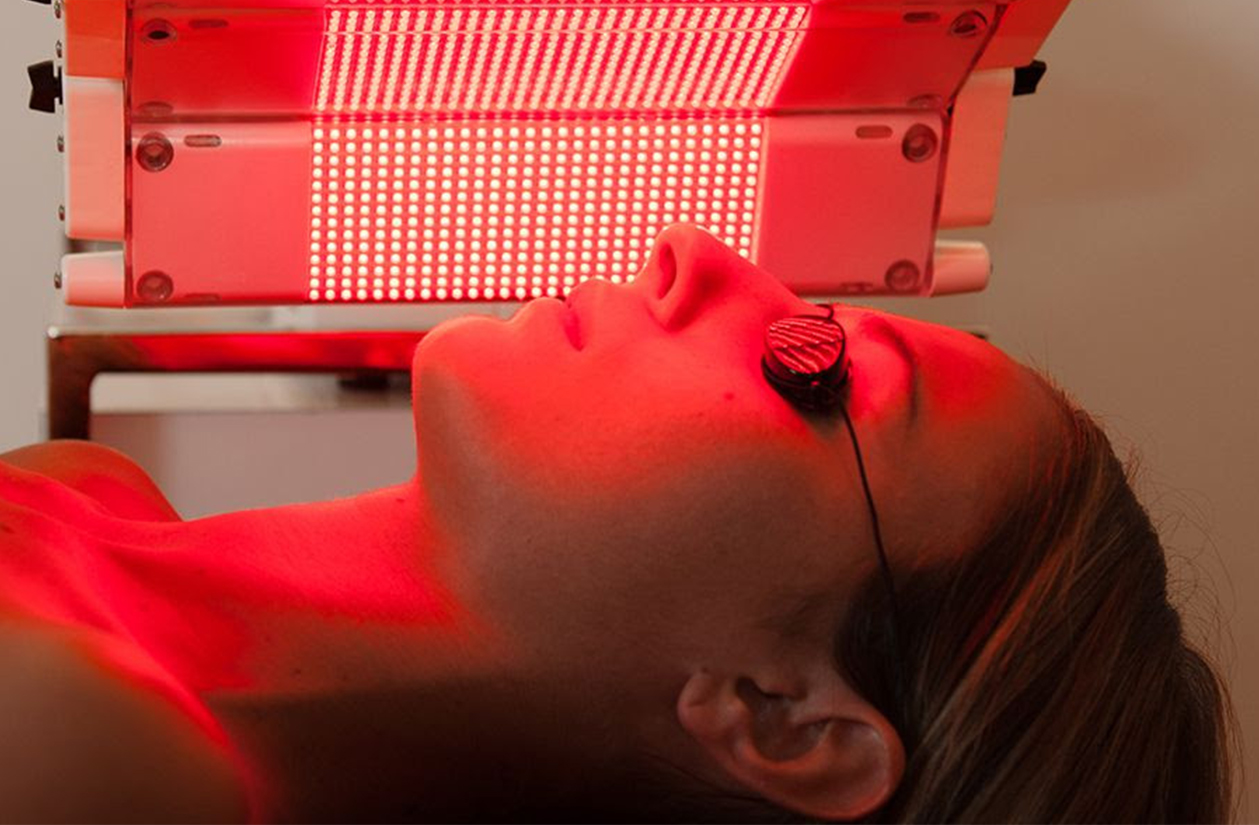 What does LED light therapy do?
Red LED light therapy may reduce inflammation and stimulate the production of collagen, a protein responsible for younger-looking skin that diminishes with age. Blue LED light therapy may destroy acne-causing bacteria (P. acnes).
I have an LED light at home is that the same treatment?
It is but it's not as strong. In-office LED light therapy uses more powerful strengths than at-home devices, which makes it more effective.
How often should I have LED light therapy?
A series of 4-6 treatments are recommended for the best results. However receiving even one treatment helps stimulate collagen and elastin, reduces inflammation and gives the skin a healthy glow.