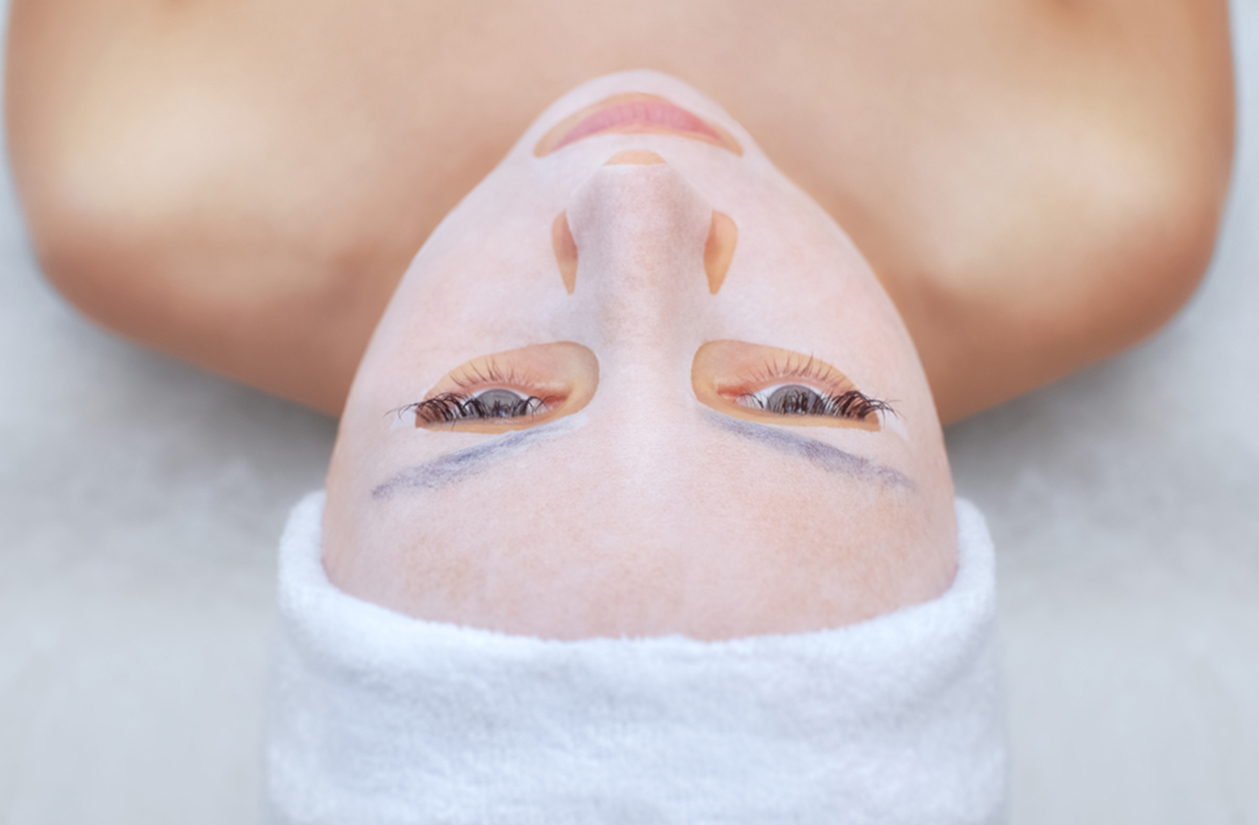 What are Chemical Peels?
Chemical Peels are topically applied formulas that remove dead cells on the outer layer of the dermis, essential to maintaining healthy, beautiful skin. Regular chemical peels are ideal for reversing the signs of aging, improving skin tone, stimulating collagen production, improving acne scarring and treating pre-cancerous skin lesions. Safe and effective, our trained professionals will determine which chemical peeling agent is most appropriate, according to the individual's skin type and condition. Designed to meet your individual needs and addresses a variety of needs concern such as premature aging, hyper-pigmentation, acne, fine lines and wrinkles. Each treatment begins with a skin analysis to determine which course of treatment will best suit you. We combine clinical and medical grade products along with expert skin care knowledge to give you outstanding results. Your stress will melt away as we take you on a relaxing journey. In addition to a customized facial, this includes a variety of the following: Dermaplaning, Enhancer Treatment, LED Light Therapy, and Hand Facial Treatment. Includes facial aromatherapy along with hot stones for added relaxation on neck and shoulders.
Single Blend Peel
Includes one of the following or combination of; lactic peel (dehydrated skin), glycolic peel, salysic peel, (acne prone skin) mandelic peel, (sensitive skin) while providing anti-aging nutrients. Recommended for dehydrated, aging, acne prone or sensitive skin. Includes a Cooling and Hydrating Mask.
PCA Peel
These advanced solutions include skin strengthening ingredients to provide maximum benefits with minimal discomfort and little to no down time. The synergistic effect of their ingredients provides corrective and nutritive benefits while exfoliating the surface of skin to help minimize the appearance of fine lines and wrinkles, lighten dark spots, and even out skin tone.
Modified and Enhanced Jessner's Peel
Softens the appearance of surface lines around the eyes and nasolabial folds, help improves acne, smoothes skin texture and evens skin tone, especially in oily skin.
Blended TCA Peels
Exceptional for the treatment of aging skin, acne, uneven skin tone and the appearance of lines and wrinkles especially in dry skin
Ultra Peel Forte
Those with resilient skin who have more dramatic wrinkling, sun damage and acne scarring are the best candidates for this deeper and more active treatment. The skin is left smooth and hydrated, with improved tone and texture.
6% Pure Retinol
The most suitable candidates for this more active retinoid treatment are those with normal to resilient skin and seeks more extensive peeling. This peel provides dramatic and rapid rejuvenation of the skin by providing additional antioxidants in the formula is further protected from free radical damage. Skin is visibly smoother, brighter, and more evenly toned.