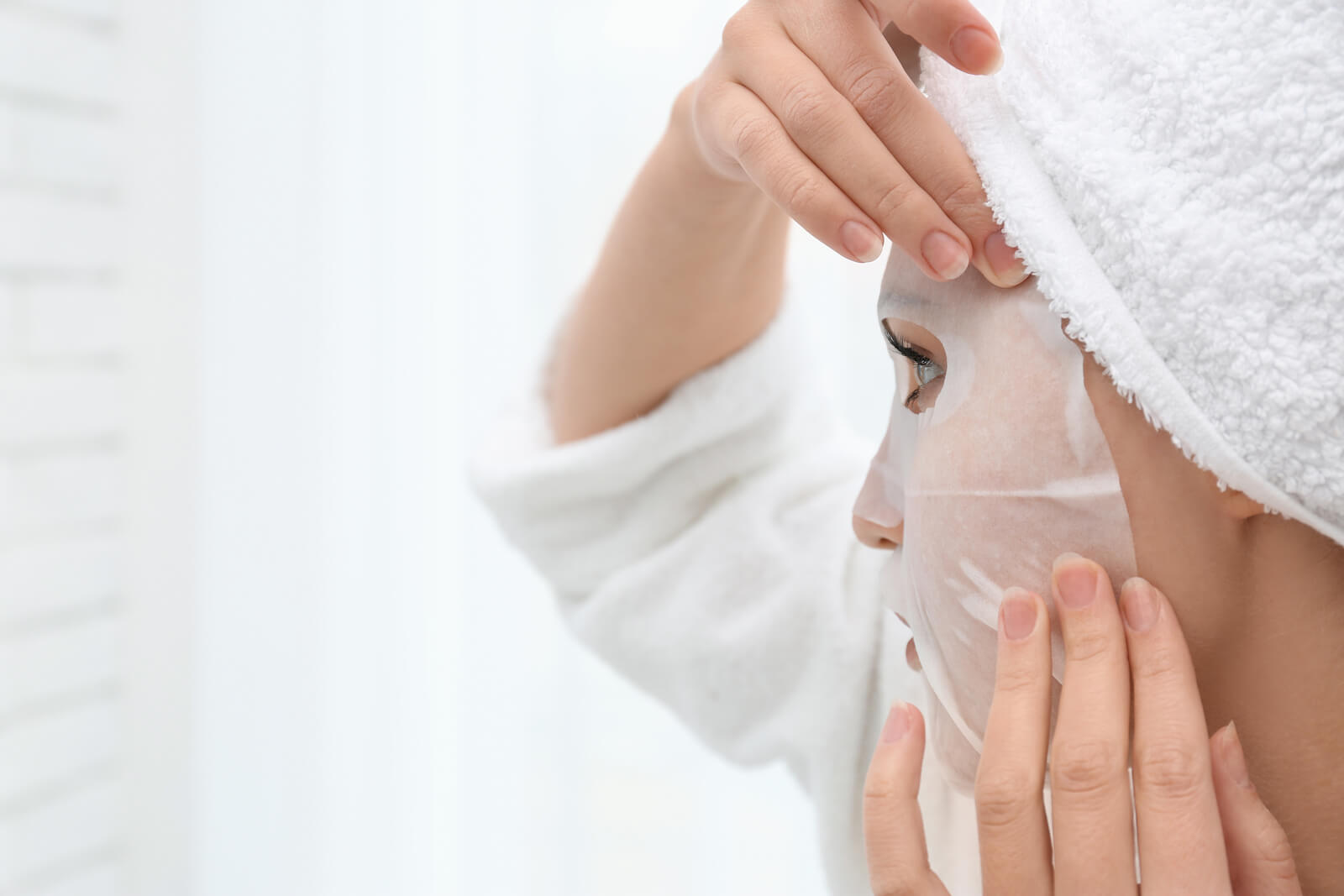 The number of brands capitalizing on the "sheet mask craze" is exploding, but not all sheet masks are created equal. From Walgreens to Amazon, skincare enthusiasts can buy one anywhere with the promise of an at-home facial without the time and cost of a trip to the spa. Originating in Korea, the sheet mask craze quickly expanded to Instagram celebrities like Lady Gaga, driving brands like Chanel and Estee Lauder to jump on the sheet mask train. 
There's also a really good reason for all of the hype; the right sheet face mask will leave your skin glowing, energized, and ready for a new day. Whether you're fighting acne, dryness, or just looking for some relaxation with anti-aging benefits, the best sheet masks will rejuvenate your skin like no other at-home treatment can. 
Which Ingredients are Best for Sheet Face Masks?
Before you look for ingredients, make sure the mask is face shaped. Believe it or not, there are brands on the market that will sell you pieces of a mask, not an entire mask. When it comes to ingredients, mild is better. Most sheet mask treatments call for a minimum of 15 minutes of application, and harsh ingredients like charcoal can cause unpleasant side effects if they're on your skin for more than a few minutes. If you're looking for specific results from a sheet face mask treatment, look for these ingredients:
Hydrating Sheet Mask
The best hydrating sheet mask products contain hyaluronic acid and a natural oil that won't clog pores. Look for jojoba oil and almond oil first; if you can't find one with those ingredients, coconut oil, grapeseed oil, or sunflower seed oil are non-irritating as well. Stay away from tea tree oil – it's a powerful oil and can cause an allergic reaction.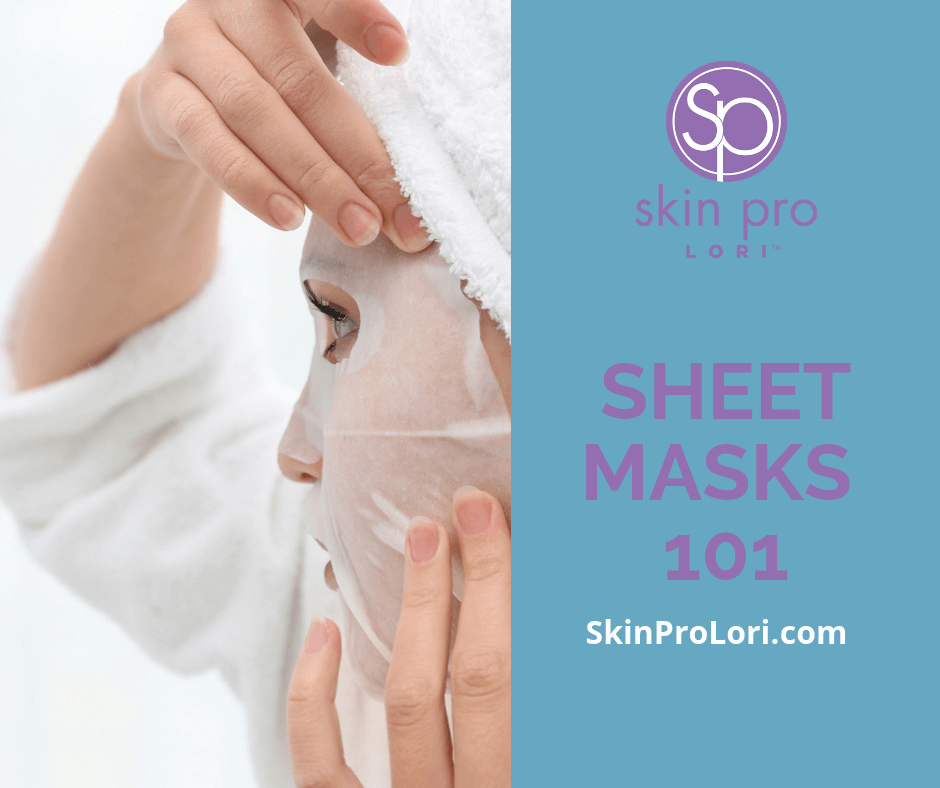 Brightening Sheet Mask
A brightening sheet mask will control oil, breakouts, and reduce inflammation. Look for ingredients such as willow bark (natural salicylic acid), geranium, or witch hazel. Look for a brightening sheet mask with all-natural ingredients. Harsh chemicals can strip the skin of natural oils and cause irritation. 
Anti-Blemish Sheet Mask
It's tempting to believe the hype, "no pain no gain" when it comes to breakouts, but nothing could be further from the truth for skincare. Again, choosing an anti-blemish sheet mask with natural, organic ingredients will deliver better results than those containing harsh chemicals. When it comes to fighting breakouts naturally, look for witch hazel, willow bark, geranium, and gotu kola. 
Eye Sheet Mask
Eye sheet masks are the BEST at-home treatment for brightening the eye area and reducing fine lines and wrinkles. The eye area is extra sensitive, so it's important to choose only the best eye sheet mask products that won't irritate your skin or eyes. If you're new to eye sheet mask products, look for a revitalizing eye mask with jojoba oil, vitamin E, peptides, and soothing aloe. If you're a sheet mask veteran and have experience with using Vitamin C as a topical, go for a Vitamin C Eye Sheet Mask to treat puffiness and restore moisture to the eye area. 
Sheet Mask Precautions
As with any beauty trend, take a few precautions and know what to expect before you indulge. Many sheet mask brands contain mild ingredients and won't irritate your skin, but everyone's skin is different. If you stick to the ingredients listed above, you will reduce your chances of adverse side effects. Keep these precautions in mind before you try a new sheet mask:
Sample the ingredients under the care of a skincare professional. Most estheticians and medical spas carry products with hyaluronic acid, Vitamin C, jojoba oil, and other specialty ingredients. Ask for a facial treatment with the same ingredients in the sheet mask that you're considering and ask your skincare pro for feedback and advice in using those products.
Avoid DIY sheet masks. While they may look tempting on Pinterest, a sheet mask should be manufactured in a sterile environment with the right combination of ingredients. Even natural ingredients can cause adverse reactions when they mix, especially if you're already using medical-grade products in your regular skincare routine. 
If you have sensitive skin, cut a small piece off of a sheet mask and test it behind your ear. If you don't experience discomfort or redness from the spot test, you should be safe to use it on your face as directed. 
Now that you've got the sheet mask 411, select your product and enjoy smooth and radiant skin at home. With the right product, your skin will feel so good you'll be tempted to slip right into bed and skip all of your other skin-care steps — no cream, no serum, no problem!