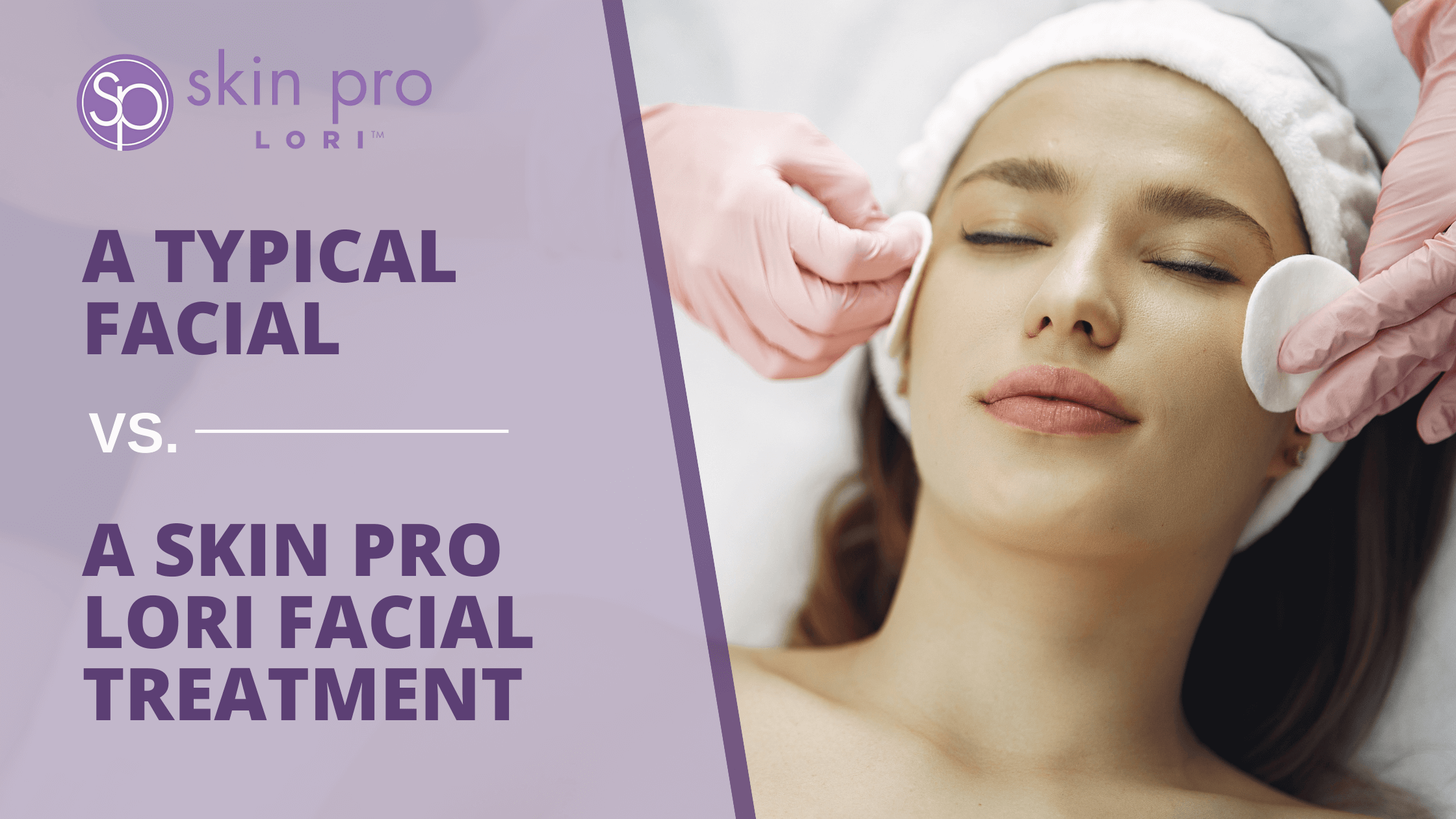 I've had a few clients not have great experiences with facials prior to seeing me, and I wanted to educate people on the different types of facial treatments.
One client seemed put off when she came in for a micro channeling appointment and I suggested we start with a facial treatment first to address some underlying skin issues, prior to building collagen with a micro channeling treatment. Another client said "I'm so glad I found you because this was exactly the type of facial I was looking for. Other results from treatments I've had in the past were just ok." Another client said she saw a difference a week later. I'm here to tell you that is not how all facials are, and there are estheticians in Charlotte NC out there that can help make true changes to your skin, while immediately seeing the difference after your first treatment.
A Regular Facial, which used to be called a European facial (or some say "fluff" facial) entails cleansing the skin and typically involves either steaming or using hot towels on the face. You typically receive a hand/and or scalp massage while a facial mask is put on. If you need blackhead or white head extractions, the esthetician will proceed with that next. They will finish with either a calming/soothing or hydrating mask. You walk away feeling good but not seeing a whole lot of change in the skin. 
Skin Pro Lori Facial treatments are focused on treating your skin needs, getting the skin healthy and leaving the appointment with a noticeable change to your skin after the treatment.
We focus on treating your needs and concerns by starting off with a thorough consultation and after the facial treatment you walk away with your skin looking and feeling drastically better. While we primarily focus on your concerns during the Skin Pro Lori Facial Treatment, I'll also include Signature Add-Ons to help make the treatment even more enjoyable, such as using hot stones under your neck and shoulders and a mini scalp massage.
Now, there is a time and place for some anti-aging treatments which will have you leaving with redness. However, with Skin Pro Lori, almost all the facial treatments, will leave you walking away glowing and looking fabulous without a red face. We have perfected the technique of using the right combination of products combined with the experience and knowledge on how to treat your specific skin type.
I've had clients come in for their scheduled microchanneling treatment only to see they have some dryness and irritation. In this case, we would switch to a different facial and reschedule the other more intense facial for a later date. When you schedule a consultation with Skin Pro Lori for the first time, I will send you a health questionnaire before your appointment, so I understand what is going on with you and your skin.
When you walk into the treatment room, I'll educate you on the best treatments for your skin and the best way to achieve your specific needs and concerns.