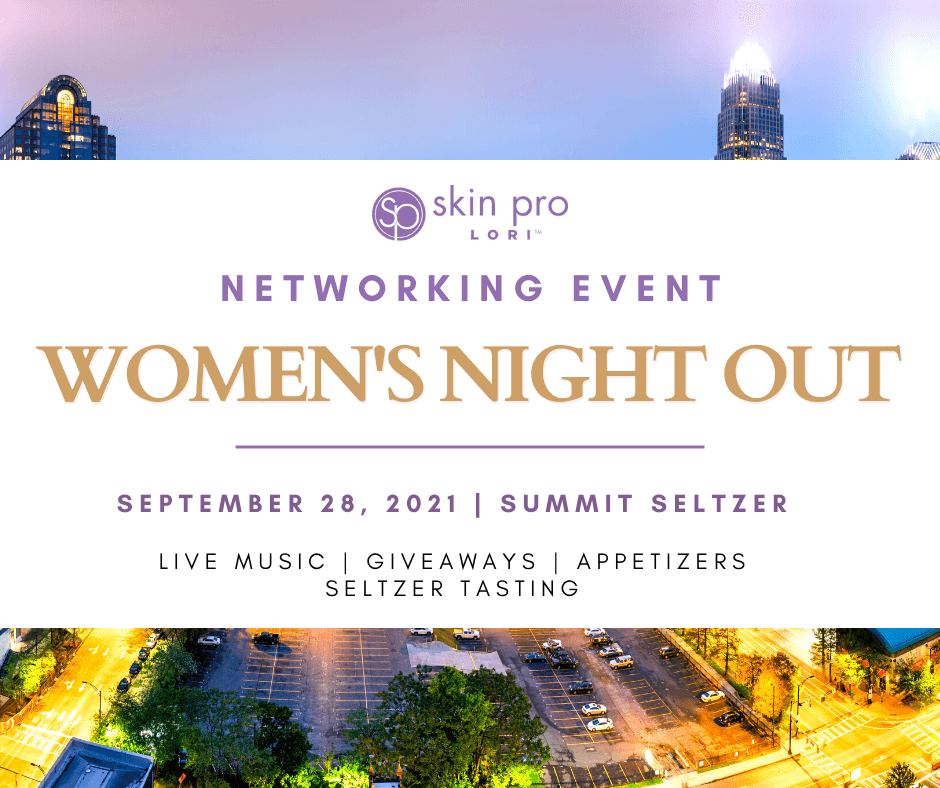 September 28, 2021 – Women's Night Out
Skin Pro Lori is hosting a women's night out in Charlotte! We'll be enjoying seltzer at

Summit Seltzer

while networking and making friends. If you are a business owner or represent a business, there will be 2 min introductions of what you do or have to offer. We will have an area set up for business cards as well. When you register, if you want to represent a business, you can purchase that ticket. Next, email us at lori@skinprolori.com with the type of business. The first business per category will be introduced. If you wish to include a prize for the giveaways please include that in the email as well. We look forward to having you come to our event.