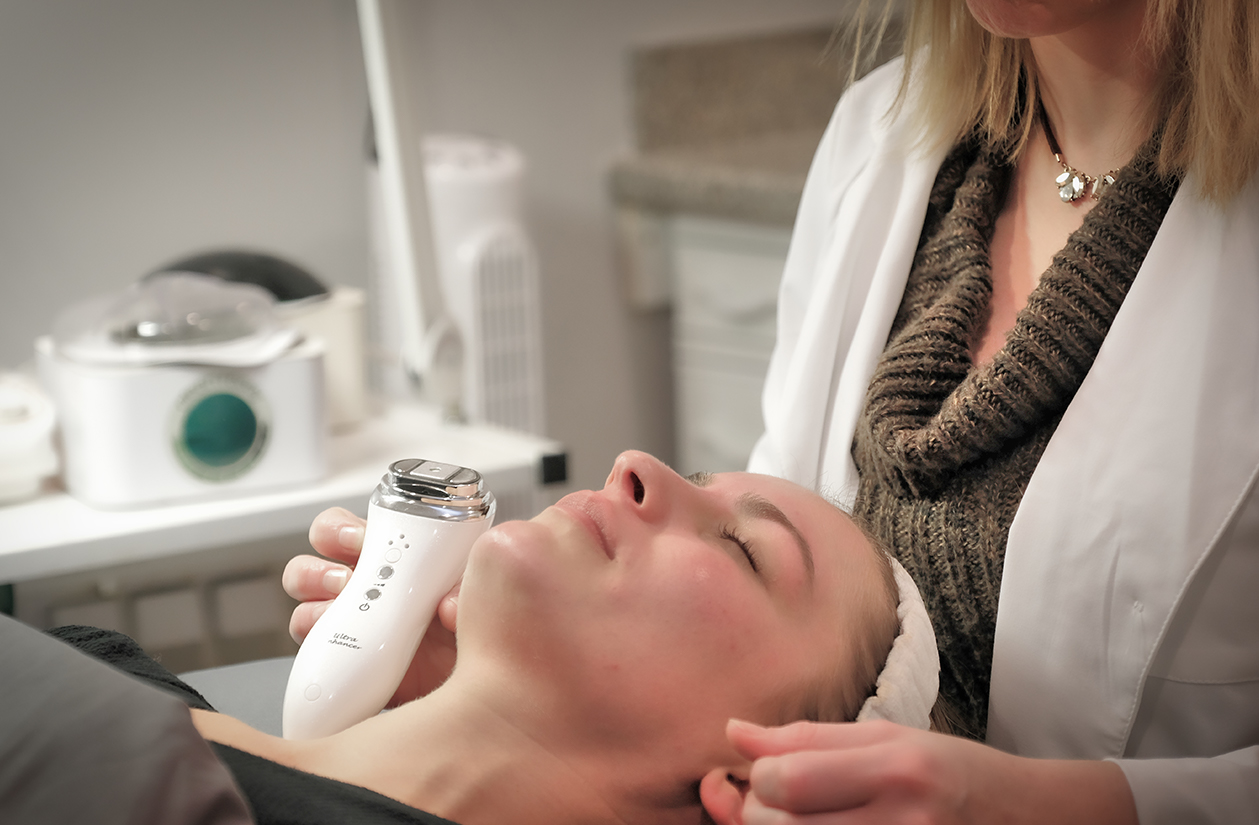 What is Ultrasound for Skin?
High energy ultrasound focuses on deep tissue structures under skin, creating a thermal effect that activates high-speed friction within the skin cells to stimulate collagen and elastin. The heating element stimulates the skin's natural ability to create new collagen and in time, helps to lift and tighten skin to maintain a youthful appearance.
Is Ultrasound Right for Me?
Designed to work from the inside out, lifting is gradually seen over 2-3 weeks after initial treatment as skin continues to produce new collagen and continues to build after completed series of treatments. Service includes hot stones on neck and shoulders for added relaxation.