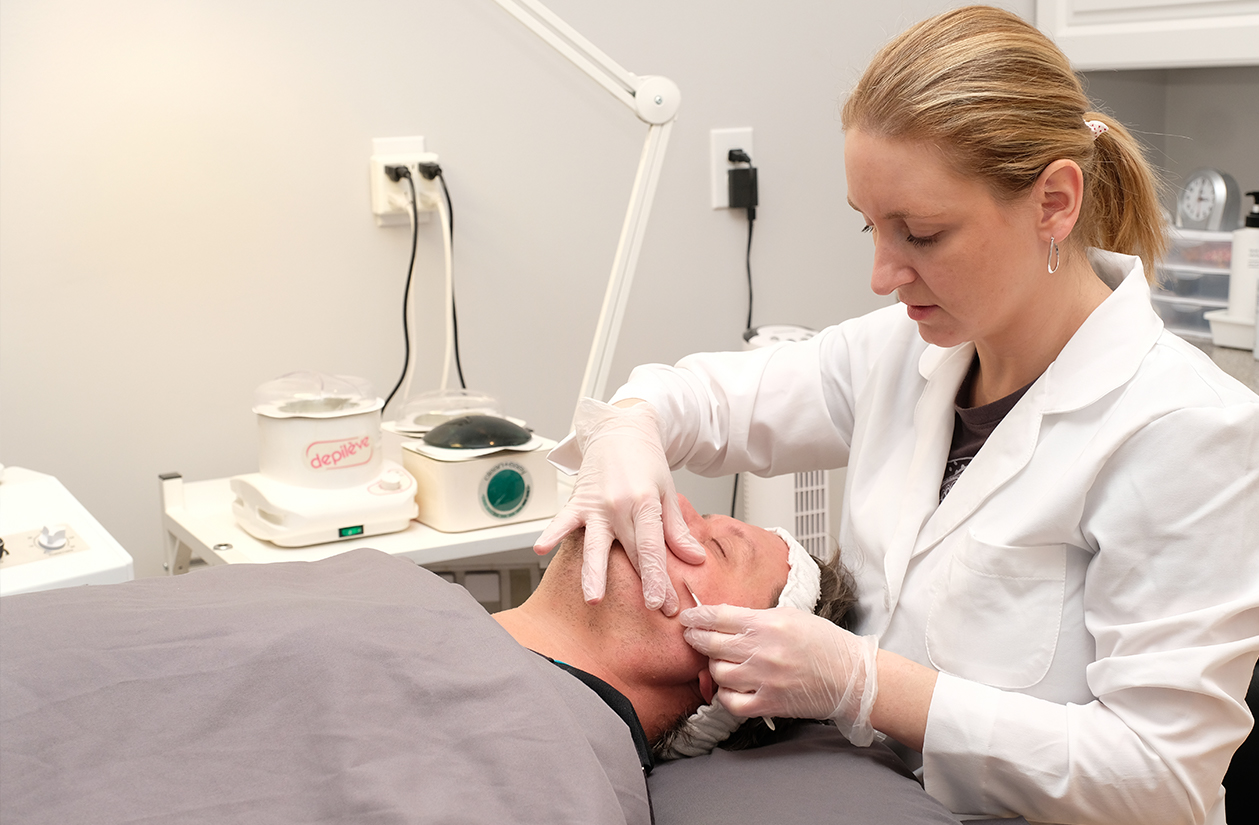 What is Dermaplaning?
Using a medical grade blade to gently shave off and exfoliate dead skin cells, dermaplaning temporarily removes the fine villus hair, also known as peach fuzz… of the face leaving your skin soft and smooth. This is a great service to add on before a peel or enzyme treatment that allows the product to penetrate deeper to achieve desired results. Make up goes on smoother and skin care products work more effectively.
Is Dermaplaning Right for Me?
Dermaplaning is a method of exfoliation that uses a medical grade scalpel to scrape off the top layer of dulling dead skin cells and that peach fuzz hair or superficial vellus hair. It sounds scary, but with a licensed esthetician with the proper training there's no need to worry. Dermaplaning leaves your face feeling very smooth, which enhances product and make up application.
Dermaplaning is recommended for anyone except those with acneic skin. Pregnant or nursing? No worries! This treatment is great because there are no chemicals or harsh products applied to the skin. There are no side effects or down time either. Your skin will immediately look more radiant, with an even skin tone and feel amazingly smooth.
The procedure itself is painless and is often compared to shaving your legs. Dermaplaning removes 21 days of dead skin cells, so this treatment can be done every 3-4 weeks. If you're concerned about the hair growing back thicker and darker, that's just an old wives tale. The vellus hair or peach fuzz will grow back at the same rate and with the same texture.