Using the right skincare products in combination with others and at the correct times is critical, especially in the summer heat. There are endless creams, serums, moisturizers, and skin care "miracles" listed on every beauty blog, in magazines, and available with the click of a button online. If you find yourself layering on serums, moisturizers, creams, powders, and your summer skincare routine is taking longer and longer, it's time to step back and regroup.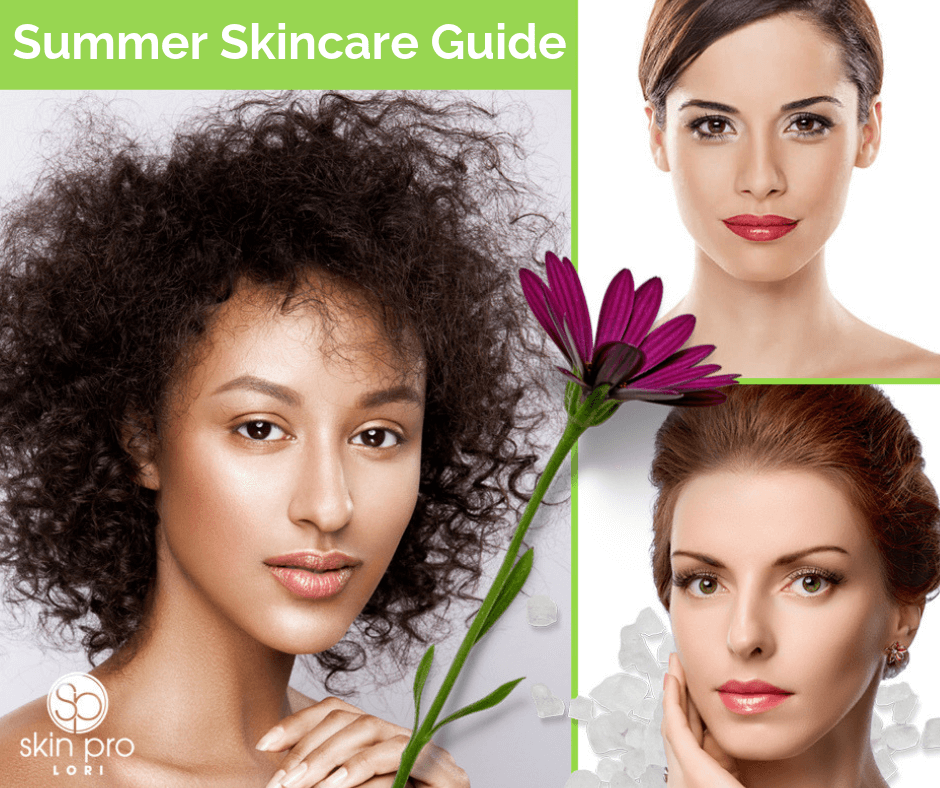 Bedtime skincare doesn't need to be a chore. As you add on unnecessary products or combine incompatible ingredients, you're likely to see more redness on the cheeks, experience dry or peeling skin, suffer through a flare of breakouts, or a develop sensitivity to sun that wasn't there before.
Why does this happen? Too much exfoliation.
Licensed estheticians see it all the time; a client arrives with complaints of break-outs or redness and attributes it to the heat or excessive oil. After a few questions, most determine it's not the heat or oily skin causing the problems, it's too much product. Too much exfoliation. The problem begins with using products that don't have the words exfoliate written in their description or name. Just because the product doesn't have a gritty texture doesn't mean it's not an exfoliant. Here's a list of products/ingredients that are frequently used as exfoliation products in serums, creams, and moisturizers:
Retinol

AHA/BHA

Salicylic acids

Willow bark extracts

Glycolic acid

Lactic acid

All of these products chemically remove dead and dulling skin cells by speeding up the natural exfoliation process. They penetrate deep into the skin, designed to alleviate deep congestion in the pores, delivering smoother, brighter, glowing skin. When mixed together without the advice of a professional skin care advisor, harsh skin-stripping, redness, and break-outs are likely to occur.
If you already have a group of these products on your shelf and would like to clean up your routine right away, be sure to follow this quick summer exfoliation guide:
Don't use retinol and glycolic acid at the same time unless directed by a professional. According to a recent Forbes article, you can use these two ingredients simultaneously, with caution.

Avoid using retinol and Vitamin C without instructions from a professional. As Harvard.edu states, "your skin may get irritated if you use a serum with Vitamin C."

ALWAYS wear sunscreen when using chemical exfoliation products.

Only use exfoliators around the eyes if they are designated as a revitalizing eye product.

If you're new to retinol, begin by using it 1 – 2 times per week in the evening to ensure you don't show signs of irritation and redness.
When you use exfoliating products correctly, the benefits and flawless skin results are incredible.
Benefits of chemical exfoliation products:
Unclog and minimize pores

Reduce blackheads

Reduce the appearance of fine lines and harsh wrinkles

Detoxifies the skin

Controls excess oil and breakouts

Brightens dull skin, dry skin

Improves and evens overall skin tone

Lightens hyperpigmentation

The Skincare ingredients that you use will vary depending on your age and the condition of your skin. In your 20's and 30's, your focus is likely more on prevention than treatment. As you cross over into your 40's, 50's, 60's, and beyond, treatment takes priority over prevention to minimize the effects of sun exposure, the loss of collagen production, and stress. Through it all, your skin type plays an important role in selecting the right product combinations. Don't eliminate your favorite product without consulting your skincare professional; especially retinol. If you are experiencing excessive dryness, your skincare pro is more likely to recommend adding a hyaluronic booster over eliminating the retinol.
Exfoliation is one of the best things you can do for your skin, but too much is never a good thing. If you're concerned about mixing products, make an appointment with a licensed esthetician in your area. Remember, even the best creams, serums, and masks are rarely a year-round asset. Follow this summer skincare exfoliation guide to ensure that your skin has a beautiful glow all season long.